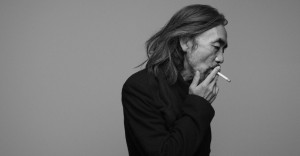 Yohji Yamamoto, debuted his first fashion collection in Paris in 1981. In an interview with the New York Times in 1983, Yamamoto said of his designs:
"'I think that my men's clothes look as good on women as my women's clothing […] When I started designing, I wanted to make men's clothes for women." More recently he has expounded: "When I started making clothes for my line Y's in 1977, all I wanted was for women to wear men's clothes. I jumped on the idea of designing coats for women. It meant something to me – the idea of a coat guarding and hiding a woman's body. I wanted to protect the woman's body from something – maybe from men's eyes or a cold wind."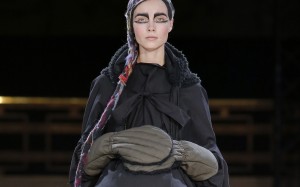 His commercially successful main line, Yohji Yamamoto (women/men) and Y's, are especially popular in Tokyo. These two lines are also available at his flagship stores in New York, Paris, and Antwerp, and at high-end department stores worldwide. Other principal lines include Pour Homme, Costume d'Homme, and the diffusion line Coming Soon. Yohji Yamamoto Inc. reported in 2007 that the sales of Yamamoto's two main lines average above $100 million annually.
Yamamoto is known for an avant-garde spirit in his clothing, frequently creating designs far removed from current trends. His signature oversized silhouettes in black often feature drapery in varying textures.